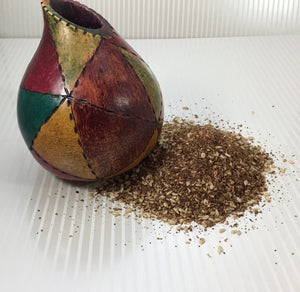 Za'atar is an aromatic spice mix that is popular throughout the Middle East. The blend has many variations depending on the cook and the region. Regardless, most blends include sumac and sesame seeds.
Traditionally, it is sprinkled over warm flatbreads that have been brushed with olive oil. It may also be incorporated into the dough before baking, and is used as a seasoning for kebabs and can be sprinkled over or stirred into yogurt.
Our Syrian Za'atar is bold with its traditional flavor of sumac and sesame seedS. But we have added to this a base of toasted coriander and cumin with a hint of anise, making it unique from our Israeli Za'atar which boasts thyme and dill. This is an excellent choice for lamb and chicken. Just sprinkle away!

Ingredients: *coriander,*cumin,*anise,*sumac,*white sesame seeds. Salt free!
*Organic